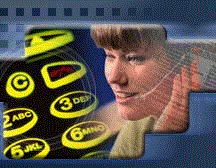 As an up-to-date business, we want to give you the opportunity to stay in touch with our company and get quotes quickly. A new content management system will enable us to be more efficient to our customers.
Please check out Service page for an overview of our services.
Quote & Service page for a request and an account manager will be in touch with you.
Seaboard Communication
is a installation and telecommunication repair company serving residential and commercial customers nationwide. We will eliminate the frustration associated with today's technological world. Seaboard Communication prides itself on the wide variety of expertise and knowledge it has obtained over the years. Seaboard Communication will do the job right the first time. We will make homes and businesses more enjoyable, more profitable, more secure and up to date.
Seaboard Communication specialize in telecommunication repair, telephone service, wiring, and voice mail. The phone systems that we work on include such systems as nortel, avaya, mitel and toshiba to mention a few. We have techs located to provide national services for residential or commercial customers.
---